DOLPHIN SLIDE

Material: Gray fun foam
Ballpoint pen
Scissors
Cut out pattern and trace on to the fun foam. Now cut it out. When you cut the notches, be sure to
make them very skinny. Put your dolphin together as shown in the drawing. Glue the fins in place.
To make the slide, use either a ½" piece of PVC pipe or use a 3" piece of chenille pipe cleaner
and glue it onto the back.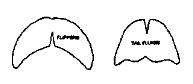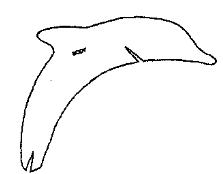 SWIMMING PAPER FISH

Materials: Stiff paper (notepaper type)
Scissors
A few drops of oil
Draw and cut out a paper fish. Make a small round hole in the center of the fish and cut a narrow
slit leading from the center hole to the tail. Dip the lower half of fish in water. Lay fish gently on
the surface of the water in a large bowl or tub. To make him swim, drop a little oil (1 or 2 drops)
into the little hole in the fish's body. Oil will spread through the slit leading to the tail. The fish
will be propelled forward. Do the same thing with a frog or turtle.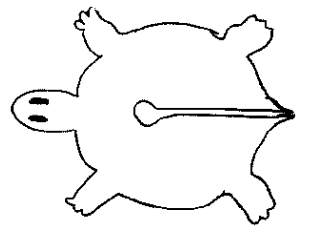 References / Source:
Great Salt Lake Council