HOLIDAY AND SEASONAL CRAFTS/04-08
WORRY WHEEL
Cut the shape below from a piece of wood 1" thick.
Drill 2 - 1" hole as shown, sand, stain.
Insert thumbs into the holes and twirl your worries away.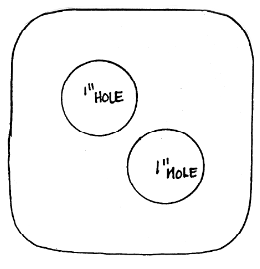 BOOMERANG

Learning to be a friend is an important skill for
Cub Scouts. Cut out this boomerang from
heavy cardboard. The dimensions should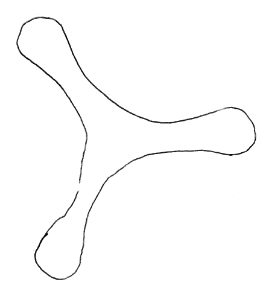 be at least 5 inches from center to tip.
Have fun with a friend!!
MAKE A NOTE POCKET

1. Cut a paper place in half.
2. Place half of a paper plate on a
whole paper plate to form a Pocket.
3. Attach the 2 plates by sewing with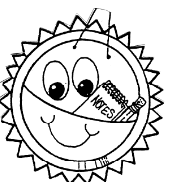 yam, or staple together.
4. Decorate in bright colors with paint,
crayons, or similar.
5. Make two holes in the top and string
yam for hanging (see diagram).
6. Place a note pad and pencil in the
pockets for writing important notes.
References / Source:
Great Salt Lake Council