HOLIDAY AND SEASONAL CRAFTS/04-09
FLOWER GARDENÂ  Â 

Cut bottom 4 1/2" x 4 1/2" from 1/2 inch wood.
Use Craft sticks for the fence. The length of sticks
is determined by the height of the pot. Glue 3/8"
popsicle (craft) sticks horizontally for fence rail.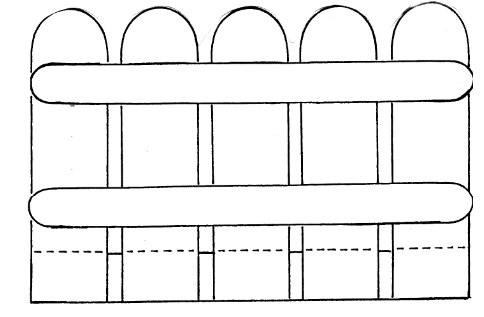 GARDEN OF WEEDIN' SIGN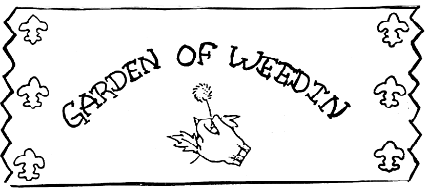 Enlarge on cardstock, then have scouts color. Laminate, then staple on top of a paint stick. Put in
the Garden and use as an excuse for not weeding.
References / Source:
Great Salt Lake Council