Supplies:

Foil covered chocolate kisses
Poster board
Gumdrops
Cake frosting
Ribbon

Directions: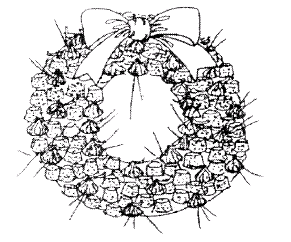 Cut a large circle from the poster board and one
from the center of this circle. You can use the cake frosting
to cover the circle or you can use regular glue to cover the
circle. Glue the chocolate kisses and gum drops onto the
wreath. You may choose another shape if it is more
appropriate for your celebration!