GATHERING/PRE-OPENERS /04-06
WHAT DINOSAUR AM I?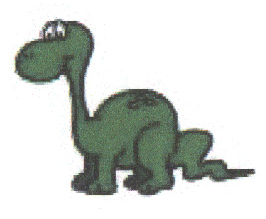 Write names of dinosaurs on strips of paper. Tape strips of paper on the backs of each person as they arrive at the pack meeting. Tell them to find out what dinosaur they are by only asking other people yes or no questions.
FIND THE DINOSAUR
Directions: Place the answers on the lines below. Then, read the letters in the box to find the name of a famous Egyptian dinosaur.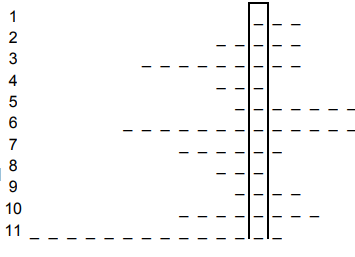 style="width: 95%;">
1. Center of the solar system
2. What being in cubs makes you
3. A person who studies rocks.
4. What we have at Cub Scouts
5. Dinosaur bones in the earth
6. Large, long-necked dinosaur
7. Location of Utah's Dinosaur land
8. We can't have Cub Scouts without…
9. Large, meat-eating dinosaur
10. It sucked dinosaur blood & ours
11. Someone who digs up fossils
Answers: 1) sun 2) happy 3) geologist 4) fun 5) fossils 6) Brachiosaurus 7) Vernal 8) you 9) T-Rex 10) mosquito 11) paleontologist Dinosaur: Spinosaurus