Ojo de Dios:
Ojo de Dios is a traditional stick weaving often used as jewelry or to decorate a home or Fiesta. Making an Ojo de Dios will take two sticks and enough string or yarn to complete. (It depends on the size). Begin by lashing two sticks perpendicular to each other, then wrap one loop of yarn around one stick, go to the next and wrap one loop of yarn around the next, and so on. Variety can be added by changing the color of string, by changing wrapping order, etc. Tie off to finish. Decorate if desired with beads buttons, feathers, etc.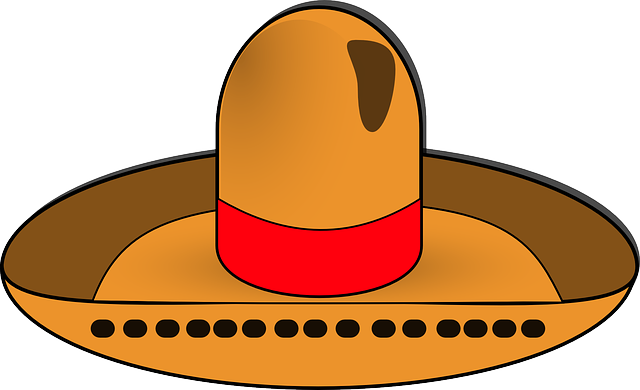 Image by Clker-Free-Vector-Images from Pixabay
Sombreros:
Everyone loves a hat. The boys can make and decorate these and then wear them to the Blue and Gold, or use them for decorations. The hats do take a little time since they need a week to dry between forming and decorating. 1. Make a form for each boy by blowing up an 11-inch balloon (the size of a boy's head). Tape it into the center of a 24 inch square of cardboard. Use rolled-up newspapers to form a donut around the base of the balloon. 2. Soak a 36x36-inch square of butcher paper (available from craft stores) in either wallpaper paste or paper-mache paste. 3. Drape the paper over the form and shape until you are happy with your sombrero. 4. Let dry at least overnight. 5. Decorate with paint, markers, ribbons, etc.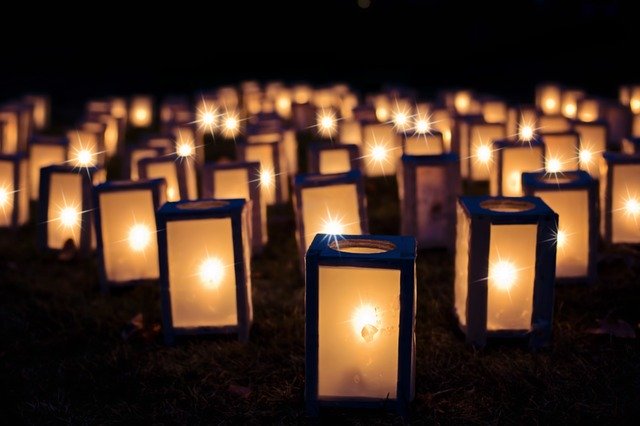 Image by Jill Wellington from Pixabay
Luminaries:
Use paper bags and let the boys decorate them by painting, gluing, and cutting shapes and designs. Instead of lighting them with candles, use flashlights, or push lights to provide illumination.