LITER BOTTLE AQUARIUM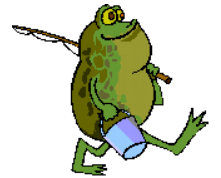 Materials:
1-liter bottle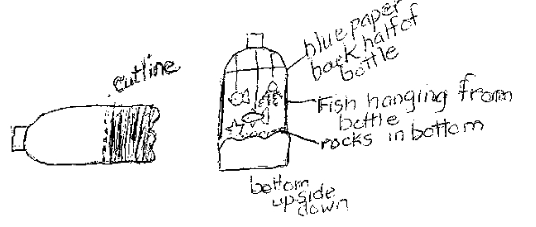 Forester wood shapes
Fish Line
Acrylic Paint
Hot glue or Tacky Glue
Blue paper
Fish tank rocks
Scissors
Clean 2-liter pop bottle and let dry. Using scissors or Xacto Knife (leaders only), cut the bottle at the
top of the black base of the bottle. Make fish from wood shapes and paint them. Glue fish line to the top
of fish. Push other end of the fish line through the top of the pop bottle with a needle to give the appearance of
fish swimming. Glue blue paper onto the back half of the 2-liter bottle representing the water. Remove
cap and sprinkle in fish tank rocks. When you have a layer of rocks, put the lid back on.

FISHING PENCIL HOLDER

Materials
Empty Vegetable can


Pop side sticks
Acrylic paint
Felt
Wood shapes
Glue
Clean can and make sure there are no sharp pieces around top of can. Glue Popsicle (craft) sticks
all around can. Paint your sticks to look like water. Make your wood shape fish and paint. Glue
onto the popsicle sticks. Make 2 or 3 small circles to make it look like air bubbles. You can
draw a fishing line and hook just in front of the fish. Cut a circle of felt to fit in the bottom of
can.
References / Source:
Great Salt Lake Council