MOSAIC PICTURE OF UTAH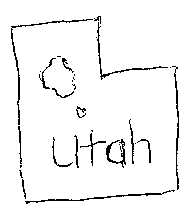 Materials:
Colored Mosaic Stones, Beads. Beans or Macaroni
Cardboard cut into the shape of Utah
Ribbon or string (heavy)
Glue
Using blue or blue-green stones to fill in the Great Salt Lake and Utah Lake. Use a color of choice to write out the word Utah. Use yellow or yellow-orange to fill in the rest of Utah. Tacky glue or Elmer's glue will hold stones or items in place. Use Tacky Glue or hot glue to put on a piece of ribbon or string on the back to use as a hanger.
DELICATE ARCH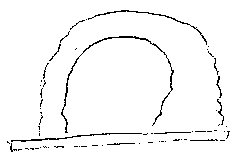 Materials
Playdough or clay
Acrylic paint or food coloring
Square piece of cardboard, Popsicle sticks
Delicate Arch is one of the best-known sites in Utah. Making this will be fun. While making the arch, tell the boys some of its history, such as when it was discovered, by whom, and where it can be located. It can be a learning experience for all. Use a popsicle stick to help create the designs in the arch.
SAND ART SEAGULL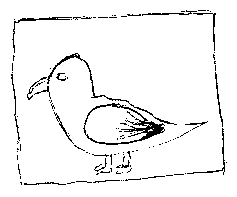 Materials: Colored sands or salts: (black, white, yellow, gray)
Glue
Board or Cardboard (5x7 or 8x10)
Draw out your design onto the board or cardboard. You'll be doing sections at a time. Start with the white first. Brush on glue then sprinkle on the sand. Press it into the glue. Shake off excess. Next, do the yellow for the beak and legs. Shake off excess. Use gray just above the ends of side wings. Use the black for eye, the tip of wings, and the outline of Sea Gull. (Note: Utah's state bird is actually the California Gull. That's all right because the state tree is the Colorado Blue Spruce.)