OPENING, CLOSING, AND FLAG CEREMONIES/04-09
"OTHER PLANET"
FLAG CEREMONY

Cubmaster is in astronaut gear, den
chiefs/den leaders dressed as aliens. The
Cubmaster is trying to put the flag on this
new planet. The aliens are curious about
what he is doing and ask him lots of
questions. What is that? What is he
doing with it? Where he is from? All
questions lead to the fact that he is
putting the flag on this planet to claim it
for the USA and Cub Scout Pack ____.
The last remark would be, "I hereby
claim this planet for the USA and Packnotes
____. Please join me in the pledge.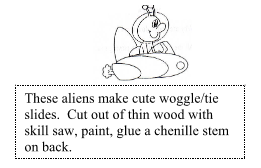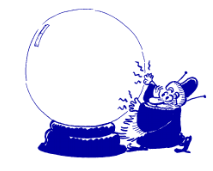 "WHAT WILL WE HAVE
IN THE FUTURE?"

Could be Gathering or opening.
Ask everyone to think of something that will
change in the future and tell about it
(something that will be different in the next
40 years). For instance, will we all have a
cellular phone number assigned to us at birth
that we will keep our whole lives? What
about worldwide money? Will we eliminate
the electric cord so all appliances will be
cordless? Will your property be enclosed in
a clear bubble so it will be like summer all
year? What do you think the future will be
like?
CUBMASTER MINUTE--"TIDBITS"

• Living on Earth is expensive, but it does include a free
trip around the sun every year
• How long a minute is depends on what side of the
bathroom door you're on.
• Birthdays are good for you; the more you have-- the
longer you live.
• Happiness comes through doors you didn't even know
you left open.
Ever notice that the people who are late are often much
jollier than the people who have to wait for them?
• Some mistakes are too much fun to only make once.
• A truly happy person is one who can enjoy the scenery on a detour.
• We could learn a lot from crayons: some are sharp, some are pretty, some are dull, some
have weird names, and all are different colors, but they all exist very nicely in the same
box.
 
References / Source:
Great Salt Lake Council