Opening Closing & Flag Ceremonies 02-09b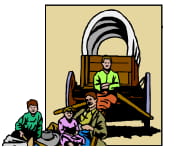 COWBOY THOUGHTS ON THINGS IN GENERAL

~Always drink upstream from the herd.

~Always take a good look at what you're about to eat. It's not so
important to know what it is, but it's critical to know what it was.

~If you get to thinkin' you're a person of some influence, try
orderin' somebody else' s dog around.

~If you're ridin' ahead of the herd, take a look back every now
and then to make sure it's still there.

-When you give a lesson in meanness to a critter or a person,
don't be surprised if they learn their lesson.
 

 
References / Source:
Great Salt Lake Council