Recently, I had the pleasure of asking Bonnye Matthews a few questions. She is the author of Arctic Dinosaurs of Alaska, a 124 page middle-school fiction, nested in nonfiction, about northern dinosaurs 70 million years ago. Perfect story for any dinosaur lover.
On Amazon the description of the book is:
A year in the life of Pachyrhinosaurus and other dinosaurs living on the North Slope of Alaska. They lived near each other and migrated together in a loose-knit community. The story follows Pakky as she experiences her first winter and learns about snow and ice and dark. She meets other species of dinosaurs and is injured by ravenous Dromaeosaurus. In the spring, she migrates with her mother, Matriarch, back to their summer feeding ground. In her first year, she learns a life cycle. She discovers that green which makes her food so good, during the time of constant light, hides in the lights in the sky during the time of constant dark, while they starve. She learns green returns during the time of light-moving-to-constant light. A reason for hope when starving
Do you hope the book inspires young people to learn more about dinosaurs and prehistoric times?
Absolutely. Also to pursue science as a means to understand the universe, world, and themselves with science as a way to structure thinking and decision-making.
Many kids have a fascination with dinosaurs, but what intrigues you so much about prehistoric times?
Unlike the children who love dinosaurs, I wasn't interested in the least UNTIL I burned out on my writing series regarding prehistoric man. I needed something different. Not a vacation, but new pursuit, a change. A challenge. I heard about dinosaurs virtually at the North Pole. Living in Alaska, I realized dinosaurs that far north walked in snow. I'd been taught that dinosaurs were cold blooded. The idea would not rest. How did they live up here through winters? I began my research which usually is intense. It was. And Arctic Dinosaurs of Alaska is the result.
Your bio talks about how you were a public-school & home-school teacher, but do you have any experience with the Scouting program?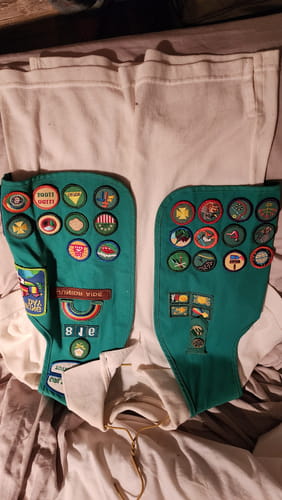 My daughter participated in Girl Scouts and Brownies. The badge program provided us with many homeschool pursuits. Having been a classroom teacher, for this student I changed the learning to a more life focus where the badge program fit in nicely. To learn bits of information, I felt, it imperative that it mesh with application in life. I look at the badges now and have no memory of the specifics of the activities they involved. The Girl Scout Silver and Gold Awards made a significant difference in my daughter's homeschooling.

My daughter's Girl Scout Silver Award came from my discovering a turtle upside down in the street. It was a red-eared turtle, likely given to a child and when the child tired of it, it was "freed" to the creek and lake nearby. This one was fully grown. We live in Alaska, but this event occurred in Seattle. You'd kill a turtle if you released one where we now live.
I asked if she was interested in rehoming the turtle and the idea appealed to her. She researched the species, called a vet to find out how to treat what looked like dog teeth markings on the shell, built a temporary enclosure for it to protect it from area wildlife, learned how to feed it, and made the call to the University of Washington Biology Department to see whether they knew of anyone who might want and could provide well for the turtle. They actually connected her with a scientist who had turned part of his land into a refuge for these turtles. She invited him over and he came to take the turtle to its new home.

Her Gold Award required taking a walk through our time spent at the Cove on Puget Sound in the area of Normandy Park south of Seattle where we lived. My daughter's Gold Award is equivalent to a Boy Scout Eagle award. I used to take her to the Cove, a short walk from home. We spent time looking at the life there. I taught her how to classify species, and little by little our time there involved looking for new species. At age 6 or 7 we hit a snag on limpets, single shelled animals that adhere to rocks where they eat algae.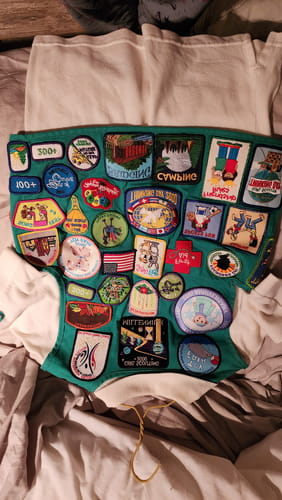 I was stumped in trying to help her. Again, the University of Washington had marine science experts and one agreed to teach my daughter to classify these animals and separate some that seemed identical but weren't. I had the fun of watching my daughter interact with this scientist. She is exceptionally bright, and having been homeschooled, she had no age identity with people. When he offered to share his current project on worms, I think it was, I realized they were in a world of their own.

As my daughter looked around for a project for her Gold Award, she chose to create a website to display the over 100 species at the Cove. My brother brought her the supplies and taught her how to build a computer from the ground up. I took her to CompUSA to learn FrontPage so she could do the website. At 13 she was then the youngest student they'd ever had. She built her computer, learned FrontPage, made the site, and received several requests from people worldwide to use the photos of specific species. Due to expense, eventually she took the site down.
Besides your own, what is/are your favorite book(s) for youth?
Sorry. I was prepared as a teacher for junior and senior high school. I never really did well with children's stories other than the classics such as Winnie the Pooh, The Wind in the Willows, The Velveteen Rabbit, Where the Wild Things Are, Diary of a Young Girl.
If someone took away only a single message from your book, what would you like it to be?
When things are tough in life, realize this phase will pass. Things will improve.
How could Scout Leaders use your book as part of their program? Do you have suggestions on activities to go along with the book? Would the story be good for elementary age kids?
Scout Leaders could use the book for kids ages 8-14 as a look at a perhaps oddly placed home for dinosaurs. Asking how'd they likely survive there. The book includes activities and information that expands the information widely. Examples are identifying the father of Alaska dinosaurs, the climate and geology in which these dinosaurs lived, a story of a year in their lives, separating fact from fiction in the story, how dinosaur brains and ours are alike, places to see these specific dinosaur fossils, crossword puzzles, questions on the story, and so on. One can think of it as a story nested in nonfiction.
Do you encourage kids to color in the illustrations in the book?
That encouragement shows in the forms of the publication: paperback, hardcover, Library Edition, and e-book. The first two books are designed to be colored, and if the reader desires, there's a page where they can even write their name as the colorist. There are hints as how best to color it. The Library Edition is not for coloring as is also true of the e-book. Readers can download the images to color at fathompublishing.com/kids&teens/arcticdinosaurs/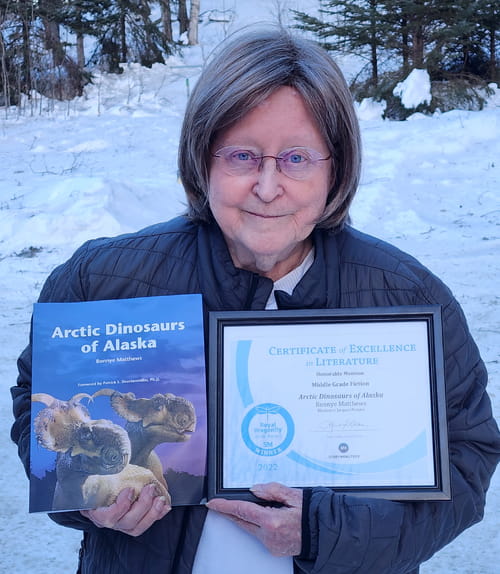 Do you have any other books for kids or plans for new ones?
Nothing specific at present. I would eventually like to complete the dinosaurs of Alaska, more in the Arctic and then subarctic.
Where can people learn more about you and buy your books?
Learn more about Bonnye and her other books at her website booksbybonnye.com. See more books from Fathom Publishing at fathompublishing.com Free downloadable activities available.
Local booksellers can order it and it's available online. Amazon lists it on their worldwide sites.
Congratulations on receiving an Honorable Mention from Royal Dragonfly for Arctic Dinosaurs of Alaska.
Thank you, Bonnye, for your time. We wish you the best of luck with your books and hope you continue to inspire and entertain people about dinosaurs and prehistoric times.