Cinnamon Tree Ornaments

1/2 cup applesauce
3/4 cup ground cinnamon
3 Tbsp white school glue
extra cinnamon
Christmas or other shaped cookie cutters
Combine glue and cinnamon in a bowl. Add applesauce, stirring constantly until you
have a stiff dough. You may not need all the applesauce or you may need a little more. Remove
dough onto the table and knead for 5 minutes until firm. Let rest 30 minutes at room
temperature. Lay waxed paper out on the table. Dust rolling pin with cinnamon and roll clay out
on the waxed paper to about 1/8 inch thick. Cut out with cookie cutters. Poke a hole in the top
with a straw for hanger. Leave in a warm, breezy location to dry for about 48 hours to 1 week.
Turn over every 24 hours during the drying process. They smell yummy!

Gram People    

2mm tan craft foam
3mm brown craft foam
3" white pom-pom
1/2" white pom-pom
7mm brown pom-pom
two 10mm wiggle eyes
2 white chenille stems
toothpick
tacky glue
hot glue gun
permanent black marker
pencil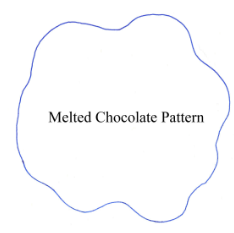 Transfer pattern for melted chocolate onto
brown foam and cut. Cut two 3 1/4" squares
from tan foam for crackers. Poke holes in
crackers with end of scissors or a toothpick
to simulate an actual cracker. Glue s'mores
together in the following order: Cracker, 3"
pom-pom, melted candy, cracker. Let dry.
Bend 1 chenille stem in half for legs, coil the
ends for feet, glue inside bottom of cracker.
Cut 1 chenille stem in half for arms, coil
ends for hands. Glue one on each side of the
top cracker. Glue 2 wiggle eyes and brown
pom-pom in place for face. Draw mouth
with a black marker. Glue ½" white pom-
pom to the end of a toothpick for toasted
marshmallow then glue to one arm.
References / Source:
Great Salt Lake Council