HOLIDAY & SEASONAL CRAFTS /04-04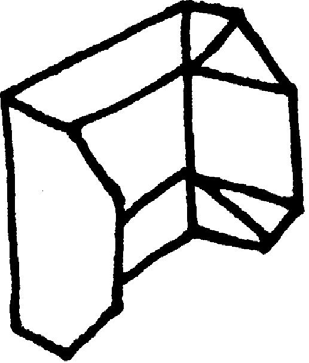 TRICKY TUMBLER
You'll need a square of paper (any size). Fold the paper in half. Unfold. Fold top corners in so the top edge lies along the center fold line, forming a point at the top. Fold the top point down to meet the top corners on the middle line. Fold the sides over so the edges meet the center fold line. Press flat, then unfold. Fold the top edge down once more in line with the horizontal line where the top point ended up. Fold the bottom corners up to meet the fold lines closest to them, forming small triangles. Fold the bottom edge up, so it lies along the top edges of the two triangles, forming a horizontal line across the paper. The top and bottom should look the same. Fold the sides back into the middle line, then unfold so that they stand upright. Stand tumbler up on a flat surface with the heavier side up. Gently push the top edge from the back, and it will tumble forward. Have your friend try, but set it upright with the heavy side down – it will just fall over, not tumble!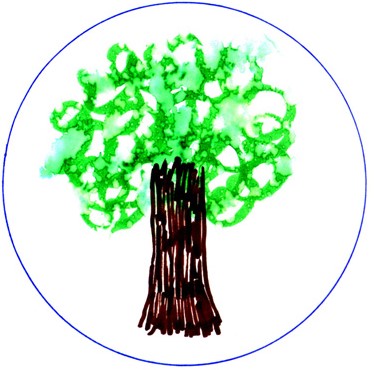 APRIL SHOWERS TREE
You'll need a paper plate, a brown crayon, a green washable marker, and a rainy day • Draw a tree trunk on the plate with a brown crayon. With a green marker, make squiggly lines around the top of the trunk. Hold the plate in the rain and watch the leaves grow.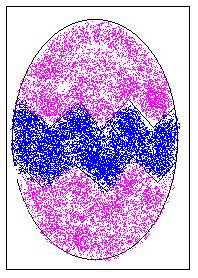 EASTER EGG MOSAIC
You'll need dyed Easter eggshells, broken into small pieces, colors separated some cardstock some newspaper a pencil, and some glue. Lay newspaper down on the work area. Draw a simple shape on cardstock. Spread glue in the shape. Sprinkle shell pieces onto the glue, let dry, and shake off excess. Variation: Glue white shell pieces on the shape, then lightly color with watercolor paint.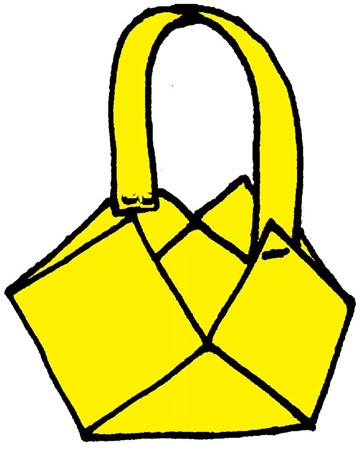 BASKET
You'll need some cardstock, scissors, a ruler, pencil, stapler, and a glue stick. Cut 8" x 8" square from cardstock. Measure and mark at 2" intervals along each side. Lightly draw lines, dividing the square into 16 smaller, equal squares. Cut each line from the edge to the first line that intersects it. This will remove the corners. Fold each remaining outside section along the line toward the center. The four squares in the center should remain flat. To form a basket, overlap outside sections as indicated by arrows. Glue. Cut ¾" strip from cardstock for the handle. Staple onto opposite sides of the basket. Decorate with markers or stickers, as desired.