OPENING, CLOSING, AND FLAG CEREMONIES/05-04
CUBMASTER MINUTE

YOU WERE MEANT FOR THE SKIES

A man found an eagle's egg and put it in the nest of a
barnyard hen. The eagle hatched with the brood of
chicks and grew up with them. All its life, the eagle
did what the barnyard chicks did, thinking it was a
barnyard chicken. It scratched the earth for worms and
insects. It clucked and cackled. And it thrashed its
wings and flew a few feet in the air. Years passed and
the eagle grew very old. One day it
saw a magnificent bird above it in the cloudless sky. It
glided in graceful majesty among powerful wind
currents, with scarcely a beat of its strong, golden
wings. The old eagle looked up in awe. "Who's that?"
he asked. "That's the eagle, the king of the birds," said
its neighbor. "He belongs to the sky. We belong to
the earth - we're chickens." So the eagle lived and
died a chicken, for that is what it thought it was.
You are a child of God and meant for the skies but
only you can make sure you soar and make
something of yourself.
AMERICAN WATERWAYS QUIZ


1. Which state has the most
waterfalls?
2. Which three rivers are
shared with another
country [Canada and
Mexico]?
3. Which state has the most
man made lakes?
4. Which waterfall is the
most famous?
5. Which lakes border
Canada?
6. Which three States border
Lake Superior?
7. Which U.S. River is the
longest, 2,348 miles?
8. Which is the 2nd longest,
2,315 miles?
A. Niagara River, Rio
Grande, St. Lawrence.
B. California [8]
C. Michigan, Wisconsin,
Minnesota.
D. Utah—Utah, Lake
Mead, Lake Powell
E. Ontario, Champlain,
Erie, Huron, Superior,
Memphremogog, Lake of
the woods.
F. Mississippi.
G. Missouri
H. Niagara Falls


FLAG CEREMONY
I LOVE THIS GREAT AMERICA

(Tune: Battle Hymn of the Republic)
I love this great America the land that God
has blessed,
Where the hope that stirs the hearts of men
will never be suppressed.
Through the flame of faith came forth a
nation choice above the rest.
This great America.
Chorus
Glory to the land of freedom,
Glory to the land of freedom.
Glory to the land of freedom,
I love America.
I love this great America the land of
liberty,
For I know the price of freedom countless
others paid for me,
Do we hear their call to carry on and serve
as valiantly?
This great America.
America stands for freedom and America
stands for good.
We know as we live in this great land we
love her as we should,
Our eyes do tear of battles fought for
freedom for us all
We love the Flag and this great land it's
freedom for us all.
May we all be united by the bonds of
brotherhood.
May we learn to love each other for in
every soul is good.
Let us live in peace upon the land where
people of valor stood.
THIS GREAT AMERICA [chorus]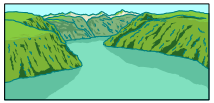 References / Source:
Great Salt Lake Council