Backpacking Gear for New Scouts
By: Scott Robertson Posted On: 2021-09-30
I've been asked, at least once or twice, about what sort of gear you need to have if you are a new scout. So, in this post, I'm going to talk about the essential backpacking gear for new scouts and which products I recommend.
Note, however, that this list is by no means inclusive of everything that you will need.
Also, it may contain affiliate links that, when you use to buy, may earn me a small commission at no additional cost to you. However, I've verified and personally used the products listed below, and they are all backpacking gear that I highly recommend for new scouts.
So, let's begin!
1) Backpack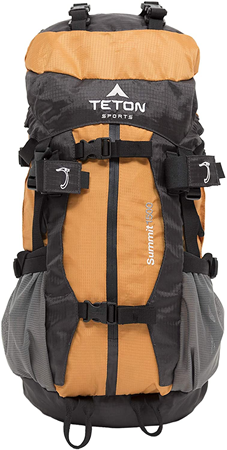 As a scout, you can't go anywhere without a backpack. It's where you will store all your important scouting equipment. Without a good-quality backpack, you'll likely be stranded somewhere and need help to carry your things.
That's why I recommend the TETON Sports adventure backpack.
Not only is it comfortable with its channeled back and hip padding made out of open-cell foam; it's also very sturdy, with a long-lasting and puncture-proof double-line shell.
Furthermore, you don't have to worry about mobility since the backpack has a shape-forming backer board and plenty of compression straps that provide you with stability and strength. With the TETON Sports Adventure backpack, your next adventure outdoors can be as lightweight as you want it to be.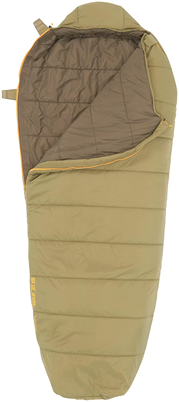 As much as you need to travel around as a scout, resting is important, too, to revitalize your body.
When you camp out, a sleeping bag gives you not only comfort but also utility. Setting one up is as simple as putting it on the ground and crawling inside it, unlike when you set up a tent.
That's why I recommend using the Slumberjack Up Wind sleeping bag.
It's not only lightweight for traveling convenience; it's also durable with its DWR Nylon Taffeta shell and soft-touch lining. Its Slumberloft-PRO synthetic insulation can keep you warm and comfortable even during chilly nights.

3) Mess kits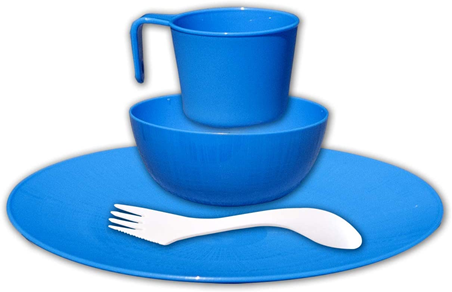 Mess kits are indispensable in any scouting activity—unless, of course, you're keen on using leaves and/or sticks as your silverware,
I only suggest using a basic plastic owl and a spoon and fork for backpacking. You don't really need anything fancy.
To this end, gear4U's camping tableware set not only lets you eat in convenience even when in Nature's midst; its eco-friendly, polypropylene construction also helps you uphold your responsibility as an Earth-friendly scout.
gea4U's mess kit set consists of a plate, bowl, cup, utensils, and a mesh drawstring carry bag, so you can easily carry your kit around. These items are even reusable and recyclable, aside from being lightweight and easy to clean.
You can also use a basic sierra cup from Stansport Store if that's something up your alley. However, I generally prefer that my cup and bowl be separate.
4) Multi-tool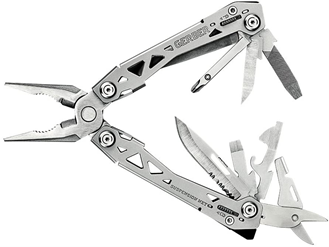 Given the versatility of a multi-tool, you can never go wrong if you purchase one for yourself. As a new scout, a multi-tool will provide you with just one item that you can use in different situations. So, whether you need to open a can or cut some wires, a multi-tool will prove very useful.
This is why I like Gerber Gear's multi-tool.
It has a steel pocket clip that adds to its durability, as well as 15 tools you can use in various situations. Its slimmer design and focused tool pack also make it ideal for carrying around.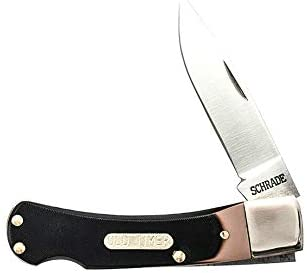 A basic, single-blade knife can be quite handy, too, especially if you're a new scout. During scouting activities, you may find yourself in a lot of situations that might need a basic blade knife rather than a multi-tool.
With an Old Timer traditional lockback folding knife, you can hunt and/or cut almost anything in the wild.
This basic, foldable blade knife is made of high-carbon stainless steel that ensures it won't easily rust even when in a humid-filled environment. It's also light enough to carry around for everyday use.

6) Rain poncho or jacket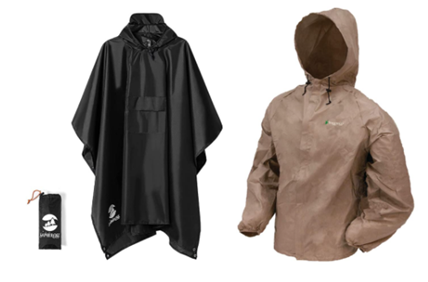 As a new scout, you need to know that preparing for rain is one of every scout's priorities. Scouting is an outside activity that is greatly reliant on nature, and coming in unprepared will not only be an inconvenience but also a mood-killer.
To avoid being caught unprepared, I strongly suggest bringing at least one rain poncho or a jacket.
SaphiRose Store's hooded, waterproof, and windproof rain poncho is constructed from 100% polyester with heat-sealed seams. Aside from having usable security strips on the back and front, it's also soft to the touch, comfortable, and dries real quick. The poncho was designed to make sure that you remain mobile and dry enough, especially in emergency situations.
On the other hand, if you're more into jackets, FROGG TOGGS' Ultra-Lite2 rain jacket is an excellent choice if you want a breathable, lightweight, and wind-resistant jacket that can protect you from moisture.

7) Water bottle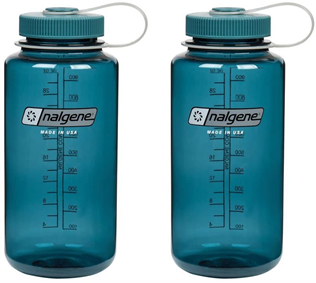 Unless you're confident that you have a drinkable water source while out scouting, you should always have a filled water bottle with you—something that's durable and won't spoil its contents.
For this reason, I recommend using Nalgene's Tritan water bottle. It can hold over 32 ounces of liquid, and you don't have to worry about the bottle breaking or melting since it uses BPA-free plastic and is very easy to clean.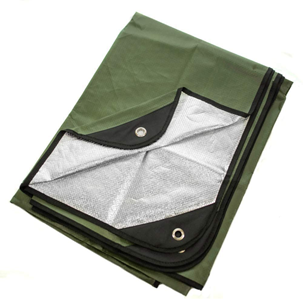 A blanket doesn't only serve as a temporary and easy-to-make tent; it's also a versatile scouting gear that you can utilize depending on the situation.
For instance, if you need temporary shade from the rain or want to cover yourself with something warmer in your sleep, a blanket is a great option for backpacking gear for new scouts.
That's why I use Arcturus' heavy-duty survival blanket. It can be used in any type of weather and is half-tarp and half-reflective.
This means that the blanket can effectively shield you from the rain and reflect your body heat back while keeping you warm. You can also use it the other way to reflect some of the sun's heat away from you.

9) Headlamp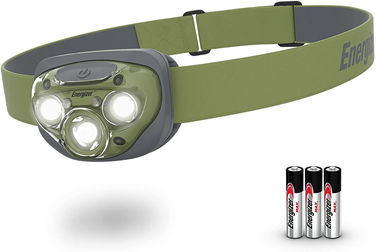 As a scout, walking around at night can be very dangerous. You can't see the terrain very well, and you can get lost.
This is why headlamps are very important.
In fact, I suggest using Energizer's LED headlamp flashlight.
It can illuminate up to 80 meters away, has shatterproof lenses, and is water-resistant.
Even with its seven different light modes, it has a considerably long battery life.
For headlamps as backpacking gear for new scouts, I recommend ones that use common-sized batteries, not those that are rechargeable and can't be switched out.
10) Flashlight
Flashlights are one of those backpacking gears that even new scouts can use for tactical purposes. While headlamps provide you with hand freedom, flashlights give better views.
Eveready's LED tactical flashlights, for example, can easily light more than 500 feet away in high mode. As if that's not enough, you can also adjust its beam to concentrate the light and reach an even farther distance.
In addition, you won't have to worry about its durability since the flashlight is constructed from a compact and durable metal. Its IPX4 construction allows it to withstand water splashes to an extent.

11) Trekking pole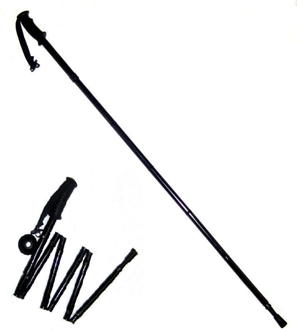 Trekking poles are very helpful, especially when taking a hike on steep slopes during one of your scouting activities. It eases the burden on your joints and can even be used to navigate.
If you like using hiking sticks like me, having a foldable one like EARTHTREKGEAR's trekking pole might be handy. It's compact, packable, and easy to carry, and you can even adjust its height to a certain extent.
Fishing, wading, hiking, and walking are so much easier with this backpacking gear for new scouts.

12) Smart wool socks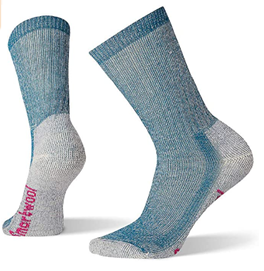 Regulating your body heat during your scouting excursions is not easy, I know.
That's why I recommend using smart wool socks. They not only help you keep warm even when wet; they also dry quicker than cotton. If that's not enough comfort, these socks also provide a flat-knit toe seam for less bulk and medium cushioning when walking.

13) Fishing hat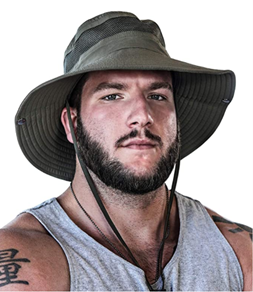 It may sound like it's only exclusively used for fishing, but a fishing hat is an indispensable backpacking gear even for new scouts. It protects your head from the heat of the sun and provides quality ventilation and protection, especially when trekking on a sunny day.
GearTOP's fishing hat, for example, has a UPF 50+ protection that keeps you safe from the sun's harmful UVA and UVB rays. Its breathable mesh also lets your hair breathe by keeping the air circulating.
This 100%-polyester-made fishing hat is designed to be lightweight and quick-drying for your convenience. It's foldable, so it takes little space in your backpack. It's also lightweight and easy to wear since the back of the hat folds to the contour of the pack behind your head.

14) Bandannas
A bandanna is another scouting gear that new scouts can use in for so many different things.
If your head feels too hot, you can soak a bandanna and let it rest on your head to keep you cool while on the trail. You can also soak it with clean water if you need a temporary bandage or use it as a washcloth or even as a napkin.
This versatility is why a bandanna is more important than its looks. And it's for this reason that I use Vamqor's bandannas.
Conclusion
Becoming a scout starts with being prepared, and being prepared for any situation is one of the most important values of a scout. Don't forget to regularly do maintenance to your backpacking gear so they will last for a long time.

Disclosure: Some of the links above are affiliate links. This means that, at zero cost to you, I will earn an affiliate commission if you click through the link and finalize a purchase.